Digital Health Corner Editor: Parisa Vatanka, PharmD, CTTS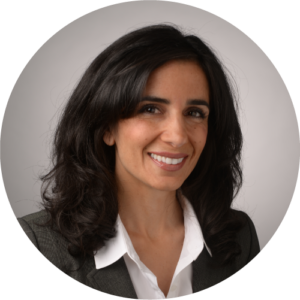 What will the experience of visiting a pharmacy be like five to ten years from now? How will the pharmacist's role have evolved – and how can we prepare student pharmacists now for the changes to come? The pandemic has been an accelerant for both investment in health care innovation and the adoption of existing digitally enabled care modalities. We have witnessed an unprecedented rise in the use of telehealth, expansion of digital pharmacies, and recognition of the value of remote monitoring via connected sensor products. There are also a growing number of FDA-cleared digital therapeutics – software-based clinical interventions. Venture investments in digital health doubled from 2019 to 2020 at a record-breaking $14.6 billion and, by midway through 2021, investments had already surpassed this record, closing the third quarter of this year with investments reaching $21.3 billion.1
The digital transformation that has touched many areas of our lives from entertainment and travel to shopping and banking has gained momentum in health care. Pharmacists will increasingly leverage technology for medication optimization – and pharmacies will evolve to offer omnichannel access, a continuum of in-person and virtual care based on the type of service and patient preference. I discussed re-envisioning health and care in the digital era in a recent presentation to students and faculty at the University of Minnesota College of Pharmacy PEDRx 2021 (video recording). Our approach to how we prepare student pharmacists for new and emerging roles will need to adapt. As Stephen Klasko, MD, President/CEO of Jefferson Health described it, "There will be a disruption in how we choose doctors, nurses, and other health professionals [including pharmacists] as the fourth industrial revolution, which includes AI, internet of things, 5G, 3D printing and robotics, takes hold. Knowing the answers will be the least important parameter. Knowing the right questions to ask and how to listen to, talk to and empathize with a diverse group of patients will be the 'new gold' for applicants. We will not need robotic physicians or nurses [or pharmacists] that can memorize complex formulas because they will never do that better than the robots, just as we don't expect people to run faster than cars."2
As a step toward catalyzing schools and colleges of pharmacy introducing or strengthening digital health concepts in their programs, the American Association of Colleges of Pharmacy (AACP) convened the Virtual Digital Health Institute: Preparing Future Pharmacists for the Digital Era on October 6-8, 2021. It was an honor being on the planning committee for this seminal Institute that included faculty from 49 schools and colleges of pharmacy, representing 26 states plus DC and four countries. The Institute included presentations and panel discussions by industry leaders, faculty, and students sharing approaches to integrating digital health education and developing creative learning experiences such as hackathons. Importantly, faculty cohorts engaged in "team time" breakout sessions to develop action plans for integrating digital health in the curriculum, co-curricular activities, experiential training, and post-graduate training – and outlined a strategy for developing one or more digital health champions to lead and drive adoption.
How can we prepare the next generation of pharmacists for evolving roles? In a time of rapid growth, the words of Peter Drucker ring true, "We now accept the fact that learning is a lifelong process of keeping abreast of change. And the most pressing task is to teach people how to learn."
References
Q3 2021 digital health funding: to $20B and beyond! Rock Health. Accessed November 7, 2021. https://rockhealth.com/insights/q3-2021-digital-health-funding-to-20b-and-beyond/
Rethinking the physician of the future: Embracing new technologies, empathy, and new models of care. Deloitte. Accessed November 7, 2021. https://www2.deloitte.com/us/en/insights/industry/health-care/future-of-primary-care.html
Parisa "Risa" Vatanka, PharmD, CTTS is a thought leader and strategic thinker with 28+ years of experience creating novel health care delivery solutions from concept to marketplace. She has a proven record of alliance building and is a key contributor and facilitator, with keen ability to bridge efforts among diverse internal and external cross-functional groups. Risa's background includes heading high-visibility initiatives implemented nationwide and globally. She is currently championing health care delivery optimization through digital health integration.

Risa is Senior Director of Corporate Alliances at the American Pharmacists Association (APhA). She holds a faculty appointment at the University of California, San Francisco (UCSF) School of Pharmacy and volunteers as a tobacco treatment specialist at the UCSF Fontana Tobacco Treatment Center. Risa is Founder and Chair of DHX (digital health conference) hosted by the California Pharmacists Association (CPhA) and Editor of the Digital Health Corner monthly newsletter. Risa is also Founder and Chair of DigitalHealth.Rx (digital health summit) hosted by APhA. She was an appointed member of the Digital Medicine Society's (DiMe) Tour of Duty on driving adoption of The Digital Clinical Measures Playbook and led development of the Micro-Playbook for Pharmacists.

Risa is a graduate of the University of Kansas, School of Pharmacy. Her professional training includes completing a Post-Graduate Year 1 (PGY1) Pharmacy Practice Residency at UCSF, a PGY2 Administrative Pharmacy Residency at Stanford University, and two externships with the United States Public Health Service (USPHS) Indian Health Service (IHS). Risa is a Certified Tobacco Treatment Specialist (CTTS), trained at the Mayo Clinic Nicotine Dependence Center. These experiences instilled in Risa an appreciation of the tremendous value of a team-based, patient-centered approach to care to foster health promotion and disease prevention, ultimately contributing to a healthier society.