Digital Health Corner Editor: Parisa Vatanka, PharmD, CTTS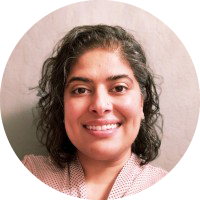 Earlier this year I had an opportunity to speak on a pharmacist career panel at UCSF to a group of 4th year student pharmacists who were learning about digital health. There was an array of questions posed to the panel: How is digital health defined? What are the challenges? What companies are in this space? How can pharmacists engage further and find opportunities in digital health? Having transitioned in my own career from outpatient pharmacy to the digital health space I was excited to connect and share my experiences. That was then and now a few short months later, we are living in a very different world – an urgent pandemic situation, a greater need to think beyond the box, and a need to accelerate all things digital. What an opportunity to emphasize and reshape the role of the pharmacist! As we work from home, spend time on the front lines, and ensure our loved ones stay safe, it may not feel like the right time to re-invent ourselves or our careers. However, from challenges and uncertainty comes opportunity, especially if you are ready to explore a role in digital health. So, where does this journey start?
To begin, pharmacists already possess many skills that could help to bridge us into a new role; building rapport during interactions through motivational interviewing, understanding and functioning within regulatory frameworks, deciphering medical, technical and pharmaceutical information and translating it into something a patient can relate to, the list is endless. I encourage you to reflect on where you have been and where you want to go then consider which bridging skills can propel you forward. Once established, begin your job search including keywords like digital health, digital medicine, digital space, product, commercialization, pharmacist. Remain open minded as titles can be deceiving. Review all roles that interest you, keeping in mind those bridging skills and those skills you can stretch into. Identify digital health companies with a product and a mission that resonates with you. Once hired, be ready to learn, build credibility, expand your responsibilities. Finally, be ready to advocate on where pharmacists add value and educate on the products' value proposition for patients, providers, and systems within the pharmacy environment. Elevate your perspectives as most companies may not be fully aware of how their product may fit into pharmacy practice. Creating awareness is key as relevant pharmacy aspects should be included in any digital health product strategy to ensure healthcare providers and patients have a seamless experience at the pharmacy level. Clearly, these are high level steps and tactically there is more to this process, but small incremental and intentional changes can set you on your journey.
I have been fortunate throughout my career to have had the freedom to explore different opportunities and make the best personal choices. Each of us will definitely have different paths to success, but one theme that ties us together is the desire to look forward and to stay ahead of the ever evolving and expanding role of the pharmacist – even in these challenging times.
Jaspal Kumar works for AbbVie, but the opinions expressed here are her own and do not necessarily reflect those of the company.
About the Author
Jaspal Kumar, RPh, is a registered pharmacist who is currently employed as Associate Director, Patient Support Programs at Pharmacyclics LLC, an Abbvie Company. She previously led the Pharmacy Operations workstream at Proteus Digital Health, Inc. where she supported the commercialization of their Digital Medicine Program to patients, providers, pharmacies and healthcare systems. She has had varied experiences throughout her career and her entrepreneurial spirit has influenced some of her career choices. Jaspal's interests include integrating pharmacy/clinic workflows, customer implementations and improving the patient pharmacy experience. She graduated from University of Saskatchewan with degrees in Pharmacy and Biochemistry and is a transplant from Toronto, Canada. She enjoys inspiring all pharmacists to find their best career path and fulfill their desires to be on the forefront of pharmacy.