Digital Health Corner Editor: Parisa Vatanka, PharmD, CTTS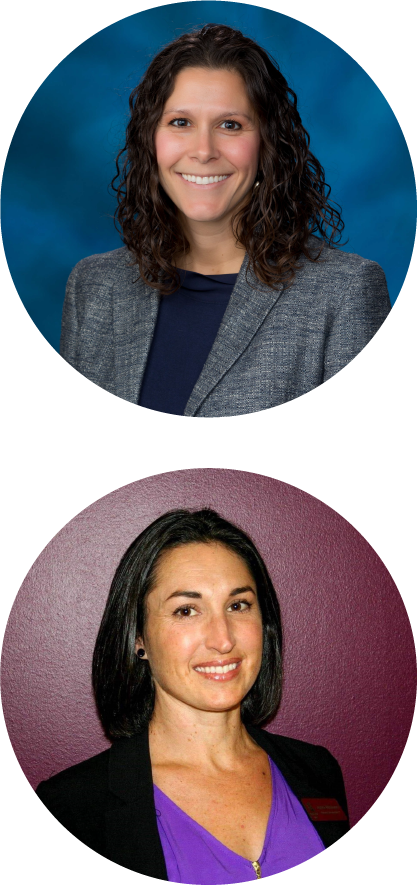 Technological advancements have made so many things in life fun, convenient, and accessible in recent decades, including health care. As health care has become increasingly complex and somewhat difficult for patients to navigate, the integration of technology into the ways we approach health and wellness has given power and choice to patients like never before. At the intersection of technology and health care, we find digital health—wellness-related wearables, platforms that make it easier to connect with care, and access to big data that allows healthcare professionals to create better plans and systems to improve patient outcomes.
One aspect of health care that benefits greatly from the integration of digital health is managed care. This system of health care delivery aims to provide the highest level of care with the best patient outcomes for the lowest cost through a network of providers who work together to support patients' overall health. Costs may be more easily managed in this model as a primary care provider coordinates all care via referrals to specialists when deemed medically necessary, and money is allocated to this organization by payers based on the number of members, also known as capitation. Capitation allows the organization to maximize patient care and minimize avoidable expenditures simultaneously. For members, minimal out-of-pocket costs offer an incentive to choose providers and services offered by the network.
Digital health represents a myriad of tools allowing remote patient monitoring (RPM) which puts real time data in the hands of the patient's care team. At Desert Oasis Healthcare (DOHC), a managed care organization in the Coachella Valley, California, members with high-risk conditions including diabetes, hypertension, heart failure, and COPD are offered connected sensor products to measure blood glucose, blood pressure, weight, and adherence to therapies. These technologies allow for instant transmission of data previously only accessible through an in-person clinic visit. In addition, with large chronic disease management programs operated through collaborative practice protocols, pharmacists can address a population using the same technology to risk stratify. Resources can then be allocated appropriately and more efficiently based on need. This approach to care also serves to reduce avoidable emergency room and inpatient hospital visits by addressing the patients in greatest acute need first while continuing to monitor the population.
Predictive modeling tools also allow for assistance in decision-making, in the presence of a clinician, to make decisions faster, consistent, and more guideline-based. Data aggregation tools help to drive large-scale decisions by identifying trends in health care usage that would not be apparent without combining multiple data warehouses. When these tools are coupled with accessible video visit technology, we can avoid the frustrations of voicemails and returning phone calls, meaning patients and clinicians are more satisfied with the speed and efficiency of health care discussions and decisions.
Digital health has empowered patients to take charge of their health and has created numerous convenient opportunities for healthcare providers to engage with their patients in a manner that we haven't seen since the physician house call era. This increased access to actionable data and insights combined with enhanced communication fosters better, more informed decisions in collaboration with the patients we serve.
Lindsey Valenzuela, PharmD, APh, BCACP, joined Desert Oasis Healthcare (DOHC) in 2007 as a Clinical Pharmacist. She is a board certified advanced practice pharmacist and currently serves as the Associate Vice President of Population Health Integration. Dr. Valenzuela attended the University of California, San Diego then received her Doctorate in Pharmacy at University of Southern California. She later completed her residency at Desert Regional Medical Center (DRMC) in Palm Springs, California. In addition she is board certified in ambulatory care pharmacy. Dr. Valenzuela has served on the senior management team for the California Society of Health-System Pharmacists (CSHP) Seminar conference and Medication Therapy Management Task force for CSHP, spoken for the California Pharmacist Association, Heritage Provider Network, contributed to the California Journal of Health-System Pharmacy, and was twice named Preceptor of the Year by Loma Linda University School of Pharmacy. She was the 2019Community Pharmacy Innovation in Quality (CPIQ) Individual Award Winner. Dr. Valenzuela currently oversees 26 full time Pharmacists and the clinical structure for Population Health and Prescription Management (PHARxM™) as it pertains to all of the DOHC collaborative practice initiatives, cardiology and health education. She provides oversight to the organization interacting in direct concert with the myriad of Primary Care Physicians and Specialists providing care to DOHC patients. A hallmark of this integration revolves around the use of collaborative practice agreements and digital health technology to advance the health of the population while supporting the growth of the organization. In addition to these duties she is Pharmacy Director for the DOHC PGY-1 Residency Program as well as Assistant Clinical Professor and Preceptor to the robust and ongoing in house training program placed by Loma Linda University School of Pharmacy and Keck Graduate Institute.
Jessica Wisniewski, PharmD, joined Desert Oasis Healthcare (DOHC) as a Resident Pharmacist for 2021-2022 cycle. Dr. Wisniewski attended California State Polytechnic University, Pomona for her Bachelor's Degree in Microbiology and Biochemistry, then received her Doctorate in Pharmacy from University of California, San Francisco. She plans to pursue board certification in ambulatory care pharmacy post-residency, followed by designation as an Advanced Practice Pharmacist. Dr. Wisniewski served as a leader for 4 years in the California Pharmacist Association/American Pharmacist Association – Academy of Student Pharmacists at UCSF, and the Worthy Alumni Liaison of the Phi Delta Chi pharmacy fraternity, Zeta Chapter. She has received several local recognition awards for her service and dedication to these organizations and the members. She is passionate about pushing the profession of pharmacy forward by advocating for and expanded scope of practice based on pharmacist training.