Digital Health Corner Editor: Parisa Vatanka, PharmD, CTTS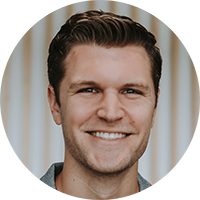 Telepharmacy – much like telehealth – has grown immensely due to the COVID-19 pandemic out of the need to provide patients with safe and convenient access to a pharmacist. However, for many people the term "telepharmacy" is like the word "kombucha" – it's commonly used and apparently very popular, but good luck accurately describing it.
While I won't get into the fermented mystery that is kombucha in this article, I will make sense of telepharmacy for you, explaining how it works why it's important, and why pharmacists across the country should consider implementing it for their practices.
What is telepharmacy?
Telepharmacy is defined as, "the provision of pharmaceutical care through the use of telecommunications and information technologies to patients at a distance," according to the National Association of Boards of Pharmacy.
This broad definition of telepharmacy has many different applications, which is what makes it somewhat difficult to define, and also leaves it open to many misconceptions.
The telepharmacy I'm discussing here is community-based telepharmacy, consisting of remote verification and counseling. A community-based telepharmacy is a brick-and-mortar pharmacy location, either a standalone building or a dedicated pharmacy space inside a clinic, that has the look and feel of a traditional pharmacy.
The only difference is the pharmacist is not on-site, only a pharmacy technician. The pharmacy technician fills prescriptions, taking high-definition images of the fill process, which are then shared via HIPAA-compliant software with the pharmacist who reviews and verifies the prescriptions from a host pharmacy location. The pharmacist then counsels patients via private video call.
History and impact of telepharmacy
A common misconception about telepharmacy is that it's an entirely new and unproven practice, but the reality is – it has been in use for a long time and has consistently improved with time as technology has advanced. When telepharmacy first appeared in the US in 2001, the concept was centered around a single video link between a pharmacy technician and pharmacist. Modern telepharmacy solutions utilize imaged-based workflows, which enable the remote verification of prescriptions and patient counseling through a secure, high-definition live-video connection.
Telepharmacy allows pharmacists to have a presence in a wide variety of settings where a full-fledged pharmacy may not be feasible. There are underserved patient populations spanning rural and urban settings all across the country who need accessible pharmacy services. In fact, there are over 2,000 "rural pharmacy deserts" across the U.S., which are defined as areas located 10 or more miles from their nearest pharmacy (though pharmacy deserts aren't unique to rural settings). With telepharmacy, pharmacists are able to interact with patients face-to-face via video, and provide personal, high-quality care regardless of geography.
Telepharmacy today
Telepharmacy has proven to be a safe and effective way to provide pharmacy services in areas where traditional pharmacy may not be a feasible option. Today, telepharmacy is practiced in 25 states in a variety of settings – from standalone locations to on-site clinic telepharmacies.
The possibilities and potential with telepharmacy are only growing as the digital health industry expands, and there are opportunities for integration across the digital health spectrum that may allow pharmacists to further contribute to the health and wellness of our communities. Hopefully telepharmacy and its benefits are less of a mystery to you now, but as for kombucha… you're on your own in figuring that one out.
Mitch Larson, an Iowa native, graduated from the University of Iowa with a Bachelor's Degree in Entrepreneurship while simultaneously founding and serving as chief marketer for a software startup. After his startup experience, Mitch went on to direct the marketing and sales operations for a digital marketing agency. Mitch now utilizes his extensive expertise to lead the telepharmacy education efforts as an employee of TelePharm, a Cardinal Health company. He produces educational content and gives presentations across the country with the goal of increasing the awareness, education, and advocacy around the practice of telepharmacy in the U.S.