Digital Health Corner Editor: Parisa Vatanka, PharmD, CTTS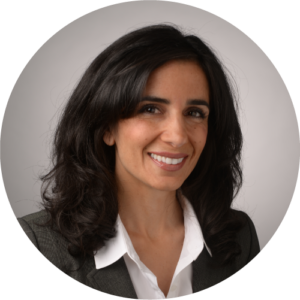 The Future is Now – Join the Conversation was the theme of the California Pharmacists Association's inaugural digital health conference in October 2019. The aim was to increase awareness about the rapidly advancing field of health and technology and to explore its use in pharmacy practice. At the time, we didn't realize how prophetic it was to say "the future is now" as our world was just a few short months away from experiencing the current pandemic in which health and technology integration has been catalyzed like never before. Almost overnight, institutions experienced surges in the use of telehealth – virtual care services – as a means of providing essential care. Emergency use authorization was granted to digital health products, HIPAA regulations were relaxed, and pharmacists' scope of practice was expanded to improve access to needed care. Essentially, the world entered a large-scale pilot study in which health care providers learned how to implement digital health technology solutions and consumers/patients were socialized to access health care virtually. Many are appreciating the convenience and finding value in virtual care and believe that we will enter an era of hybrid services, a combination of in-person and virtual depending on patient and provider need and preference.
The range of digital health products and solutions, digital medicine, digital therapeutics, precision medicine – all are transforming how health care is delivered and consumed. We may soon find that patients are routinely receiving medications plus their digital companion as part of their treatment – transforming the patient care experience and expanding the pharmacist's role into one of a curator, translator, and coach. Specifically, pharmacists may have a role in matching patients to the most appropriate digital health products, assisting patients with product set-up and education on self-management, and accessing the data for remote patient monitoring to augment comprehensive medication management.
Join us at our second annual digital health conference, DHX Virtual 2020, October 2-4, as we Design Pharmacy's Future Together. We will discuss opportunities to leverage digital health technologies and solutions to augment the care we provide today and shape the future of health. During the conference, you will hear from industry leaders, digital health innovators, and visionary futurists! We invite everyone across the healthcare ecosystem to join us as we collectively explore health, well-being, and medication optimization through digital health integration. The possibilities are limitless as converging technologies are rapidly catalyzing the movement from health care to health.
About the Author
Parisa "Risa" Vatanka, PharmD, CTTS is a thought leader and strategic thinker with 27+ years of experience creating novel health care delivery solutions from concept to marketplace. She has a proven record of alliance building and is a key contributor and facilitator, with keen ability to bridge efforts among diverse internal and external cross-functional groups. Risa's background includes heading high-visibility initiatives implemented nationwide and globally. She is currently championing health care delivery optimization through digital health integration.

Risa is Senior Director of Corporate Alliances at the American Pharmacists Association (APhA). She holds a faculty appointment at the University of California, San Francisco (UCSF) School of Pharmacy and volunteers as a tobacco treatment specialist at the UCSF Fontana Tobacco Treatment Center. Risa is an elected leader on the California Pharmacists Association (CPhA) Board of Trustees, Editor of the Digital Health Corner e-newsletter, and Founder/Chair of DHX Virtual (digital health conference).

Risa is a graduate of the University of Kansas, School of Pharmacy. Her professional training includes completing a Post-Graduate Year 1 (PGY1) Pharmacy Practice Residency at UCSF, a PGY2 Administrative Pharmacy Residency at Stanford University, and two externships with the United States Public Health Service (USPHS) Indian Health Service (IHS). Risa is a Certified Tobacco Treatment Specialist (CTTS), trained at the Mayo Clinic Nicotine Dependence Center. These experiences instilled in Risa an appreciation of the tremendous value of a team-based, patient-centered approach to care to foster health promotion and disease prevention, ultimately contributing to a healthier society.