Telehealth, remote patient monitoring, and precision medicine are rapidly transforming how health care is delivered and consumed. Digital health technologies and solutions are augmenting the care we provide today and shaping the future of health.
During DHX Virtual 2020, we heard from industry leaders, digital health innovators, and visionary futurists! Representatives from across the healthcare ecosystem joined us as we collectively explored health, well-being, and medication optimization through digital health integration. This 3-day, interactive experience connected individuals from across the U.S. and around the globe unified in the mission to contribute to a healthier society.
Stay tuned for more information about future digital health events as we continue to explore the limitless possibilities as converging technologies are catalyzing heath care transformation.
Speakers
Conference at a Glance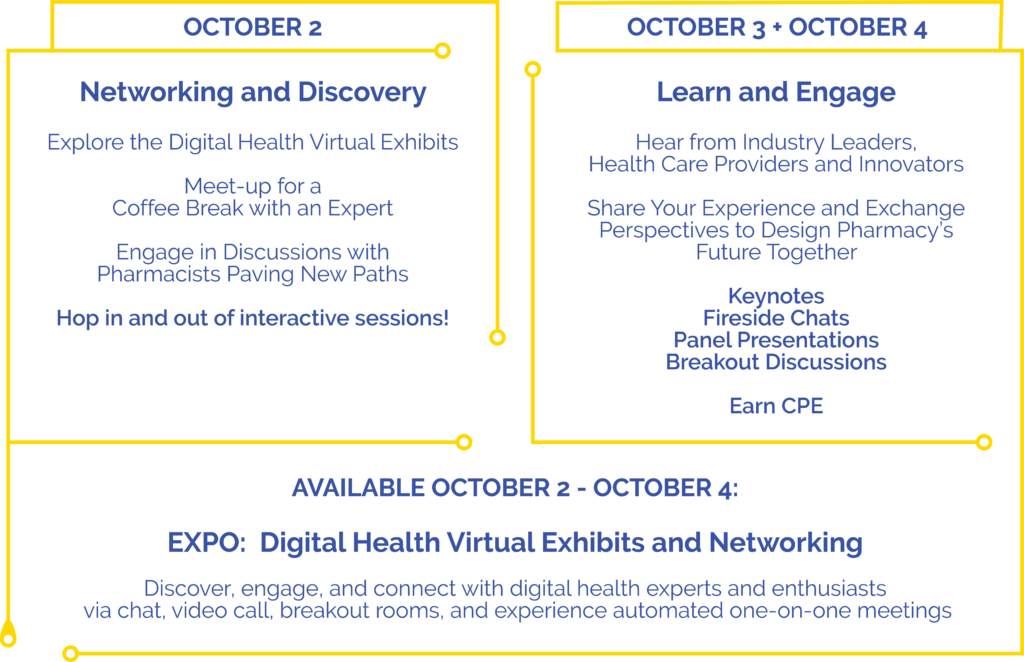 Thank you to our sponsors!
Premier Sponsors
Pharmacists Paving New Paths Sponsors
Coffee with an Expert Sponsors
Exhibitors
Learn about other CPhA sponsorship opportunities
To view our Digital Health Conference from 2019, click here.