Welcome to the Future of Health
We have entered the digital era. Each new day brings tremendous advances at the intersection of health and technology. Patients and consumers have greater access to resources supporting self-management of their health. Healthcare providers have greater access to technology, aiding in the transition from unpredictable, episodic care to proactive, continuous care. We welcome you to gain insights, consider perspectives, and access resources on digital health as you explore integrating these technologies in your practice to augment the care provided today – and to shape the future of how care is delivered and consumed.
The Digital Health Corner is a monthly publication focused on the rapidly evolving digital health ecosystem. The articles range from covering the fundamentals of digital health to providing insights and perspectives. Contributing authors are recognized thought leaders and practitioners engaged in efforts to advance digital health integration to contribute to a healthier society.
To contribute an article to Digital Health Corner, contact Risa Vatanka at [email protected].
Featured Article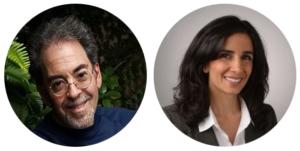 Digital Health and Motivational Interviewing: An Opportunity for Synergy
Bruce A, Berger, PhD, President, Berger Consulting, LLC and Parisa "Risa" Vatanka, PharmD, CTTS, Senior Director Corporate Alliances, American Pharmacists Association | January 12, 2022

See what you missed at DHX Virtual 2020!