Digital Health Corner Editor: Parisa Vatanka, PharmD, CTTS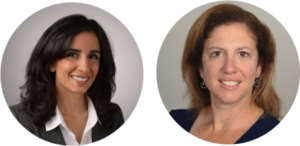 The future is now—this was a key message at the Digital Health Conference hosted by CPhA, October 12 and 13, 2019, in Garden Grove, California. This conference provided an opportunity for pharmacists to gain a deeper understanding of the digital health ecosystem and to share perspectives for leveraging digital health products to improve patient care. The conference included an exploration of current and future opportunities for pharmacists.
Digital health encompasses a wide range of products at the intersection of health and technology for prevention, diagnosis, treatment, and management of health and diseases. Examples of these products and services include: technologies to engage consumers in health and wellness such as apps and fitness trackers; digital medicine such as sensor-enabled pills, inhalers, and injectables; and digital therapeutics—software that delivers evidence-based interventions.
During the conference, pharmacists were introduced to terminology and concepts in digital health, discussed issues impacting the integration of digital health into existing health care infrastructures, and explored emerging career opportunities for pharmacists in digital health.
There are more than 300,000 health related apps available in the app store. The wearable market is estimated to reach $150 billion by 2025. Many of these digital health products have demonstrated their ability to improve health outcomes and improve care delivery. Additionally, the first prescription digital therapeutic received FDA clearance in 2017 and many more products are undergoing FDA review. To provide participants with a sampling of the current digital health landscape, a product theater was held at the conference which allowed participants to engage with real world examples of innovative products and services.
The conference culminated in a roundtable for pharmacists to discuss their perspectives on strategies and tactics to integrate digital health into current and future pharmacy practice. There was agreement that, although digital health technologies offer many opportunities for improved care, the human touch remains critical to effective care delivery. Participants envisioned a future in which pharmacists have leading roles advancing digital health integration. A key role for pharmacists in the digital health landscape may be in interpreting data and applying it to improve patient care and translating the data for patients to guide them in self-management of their health.
To achieve this future, presenters called upon pharmacists to advocate for themselves and their profession to advance opportunities for pharmacists to contribute to the design of digital health products, identify patients that would benefit from such products, and integrate digital health technologies in pharmacist-provided care. They also called for enhanced educational opportunities for pharmacists related to digital health, including the addition of digital health to the curricula of schools and colleges of pharmacy.
As a leader in promoting the health of the public through the practice of pharmacy, CPhA will continue to provide information about the rapidly evolving field of digital health. Check back here to the Digital Health Corner for engaging stories about the intersection of health and technology and stay tuned for details about the 2020 Digital Health Conference.
About the Authors
Parisa "Risa" Vatanka, PharmD, CTTS is a thought leader and strategic thinker with 27+ years of experience creating novel health care delivery solutions from concept to marketplace. She has a proven record of alliance building and is a key contributor and facilitator, with keen ability to bridge efforts among diverse internal and external cross-functional groups. Risa's background includes heading high-visibility initiatives implemented nationwide and globally. She is currently championing health care delivery optimization through digital health integration.

Risa is Senior Director of Corporate Alliances at the American Pharmacists Association (APhA). She holds a faculty appointment at the University of California, San Francisco (UCSF) School of Pharmacy and volunteers as a tobacco treatment specialist at the UCSF Fontana Tobacco Treatment Center. Risa is an elected leader on the California Pharmacists Association (CPhA) Board of Trustees, Editor of the Digital Health Corner e-newsletter, and Founder/Chair of DHX Virtual (digital health conference).

Risa is a graduate of the University of Kansas, School of Pharmacy. Her professional training includes completing a Post-Graduate Year 1 (PGY1) Pharmacy Practice Residency at UCSF, a PGY2 Administrative Pharmacy Residency at Stanford University, and two externships with the United States Public Health Service (USPHS) Indian Health Service (IHS). Risa is a Certified Tobacco Treatment Specialist (CTTS), trained at the Mayo Clinic Nicotine Dependence Center. These experiences instilled in Risa an appreciation of the tremendous value of a team-based, patient-centered approach to care to foster health promotion and disease prevention, ultimately contributing to a healthier society.
Judy Lofton, MS, is Scientific Communications Manager at AlphaBioCom in King of Prussia, Pennsylvania. Prior to this position, Mrs. Lofton was President of JCL Communications, LLC, a medical writing and consulting company, and has over 20 years' experience developing continuing education programs for health care professionals. Mrs. Lofton earned her Bachelor's degree from the University of Pennsylvania, and her Master's degree from Drexel University.