Digital Health Corner Editor: Parisa Vatanka, PharmD, CTTS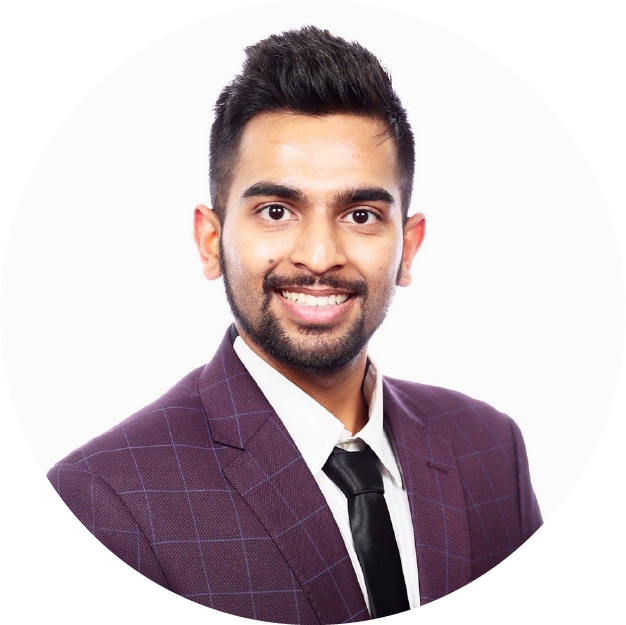 IMAGINE there was a better way to monitor medication therapy! As healthcare providers, we lack visibility into what happens between patient visits. Often, despite our best efforts to manage therapy, such as for patients with asthma, issues can go undetected until the patient shows-up at the emergency department with an asthma exacerbation. What if there is a way to monitor patients' health status remotely? What if you could access real-time patient health data in an actionable format? What if patients could receive real-time feedback or nudges to guide self-management of their health? This type of technology now exists and is rapidly expanding and creating the opportunity to move from episodic care to proactive, continuous care.
We are living in an era where converging technologies are creating new possibilities on how and where health care may be delivered and accessed. Connected medical devices such as health sensors, smart devices, wearables, ingestibles, implantables, and more are enabling us to track patients' health status from afar. Remote patient monitoring (RPM) involves using digital technology to collect, record, and transmit patient health data outside of traditional healthcare settings. This real-time objective data is electronically transmitted from a patient's connected device to the provider's portal. A range of information may be monitored remotely such as patient physiologic data (e.g., weight, blood pressure, blood glucose, blood oxygen levels); patient self-reported data (e.g., symptoms, mood, patient experience); and even patient medication utilization data (e.g., adherence, medication device technique, patient engagement). The aim is to apply real-time data to guide treatment decisions and yield empowered and engaged patients.
Today, digital health products and solutions are designed with the recognition of a collective need to accomplish three goals: demonstrate clinical effectiveness compared to standard care (e.g. improve A1C and blood pressure); decrease healthcare costs and utilization (e.g., decrease hospitalizations and emergency department visits), and overall improve patient experience (e.g., convenience, patient engagement, modify health behaviors). With RPM technology, devices are becoming smarter, more affordable, and relatively easy to integrate into patient care plans thereby monitoring patients outside the clinical setting will increasingly become the norm.
Going back to the example of the patient with asthma, there is evidence of the value of sensor-enabled inhalers (or digital inhalers) to yield positive clinical and economic outcomes, and improved patient experience. A digital inhaler for asthma shows 58% higher adherence1, 78% reduction in rescue inhaler use2, 57% reduced emergency department visits and hospitalization3, and 79% of patients feeling very satisfied with their care.4 This demonstrates the power of remote technology and it's just the beginning. Recently, the Centers for Medicare and Medicaid Services (CMS) finalized new policies and RPM codes as a part of the 2021 Physician Fee Schedule final rule.5 This new rule will foster expansion of application of RPM in clinical practice.
The future lies in virtual-first healthcare which uses technologies for patients to monitor their health from their homes by combining digital medicine, communications technology, and clinical expertise for patient-centered healthcare.6 For RPM, 2020 was just the dress-rehearsal, but 2021 will be the main show!
References
Van Sickle, D., Barrett, M., Humblet, O., Henderson, K., & Hogg, C. (2016). Randomized, controlled study of the impact of a mobile health tool on asthma SABA use, control and adherence.
Barrett, M., Combs, V., Su, J. G., Henderson, K., Tuffli, M., & AIR Louisville Collaborative. (2018). AIR Louisville: addressing asthma with technology, crowdsourcing, cross-sector collaboration, and policy. Health Affairs, 37(4), 525-534.
Merchant, R., Szefler, S. J., Bender, B. G., Tuffli, M., Barrett, M. A., Gondalia, R., Stempel, D. (2018). Impact of a digital health intervention on asthma resource utilization. World Allergy Organization Journal, 11(1), 1-4.
Merchant, R., Inamdar, R., Henderson, K., Barrett, M., Su, J. G., Riley, J., Stempel, D. (2018). Digital health intervention for asthma: patient-reported value and usability. JMIR mHealth and uHealth, 6(6), e133.
Final Policy, Payment, and Quality Provisions Changes to the Medicare Physician Fee Schedule for Calendar Year 2021. Accessed on 2/5/2021. Available at https://www.cms.gov/newsroom/fact-sheets/final-policy-payment-and-quality-provisions-changes-medicare-physician-fee-schedule-calendar-year-1
IMPACT Virtual First Medical Practice Collaboration. Accessed on 2/5/2021. Available at http://impact.dimesociety.org
Smit Patel is Director of Digital Medicine at the Digital Medicine Society (DiMe), a Consultant for Digital Therapeutics with Xcenda, and a founding member, Steering Committee for IMPACT, Virtual-First Medical Practice Collaborative. He brings half a decade of experience at the intersection of innovative medicine, technology, and healthcare from the Pharmaceutical industry, Payor, HealthTech, and Consulting space. He is a Global Shaper at the World Economic Forum, a Forbes 30 under 30 scholar, a TEDx speaker, and an alumnus of the MIT-Harvard Health Innovation program. He is passionate to give back and mentors young healthcare leaders frequently at MIT hacking medicine, TechStars startup weekend, etc. He advocates strongly for how digital technology is crafting the new blueprint in our healthcare system and hopes to be a part of the unstoppable change-makers who are ready to transform US healthcare, digitally!